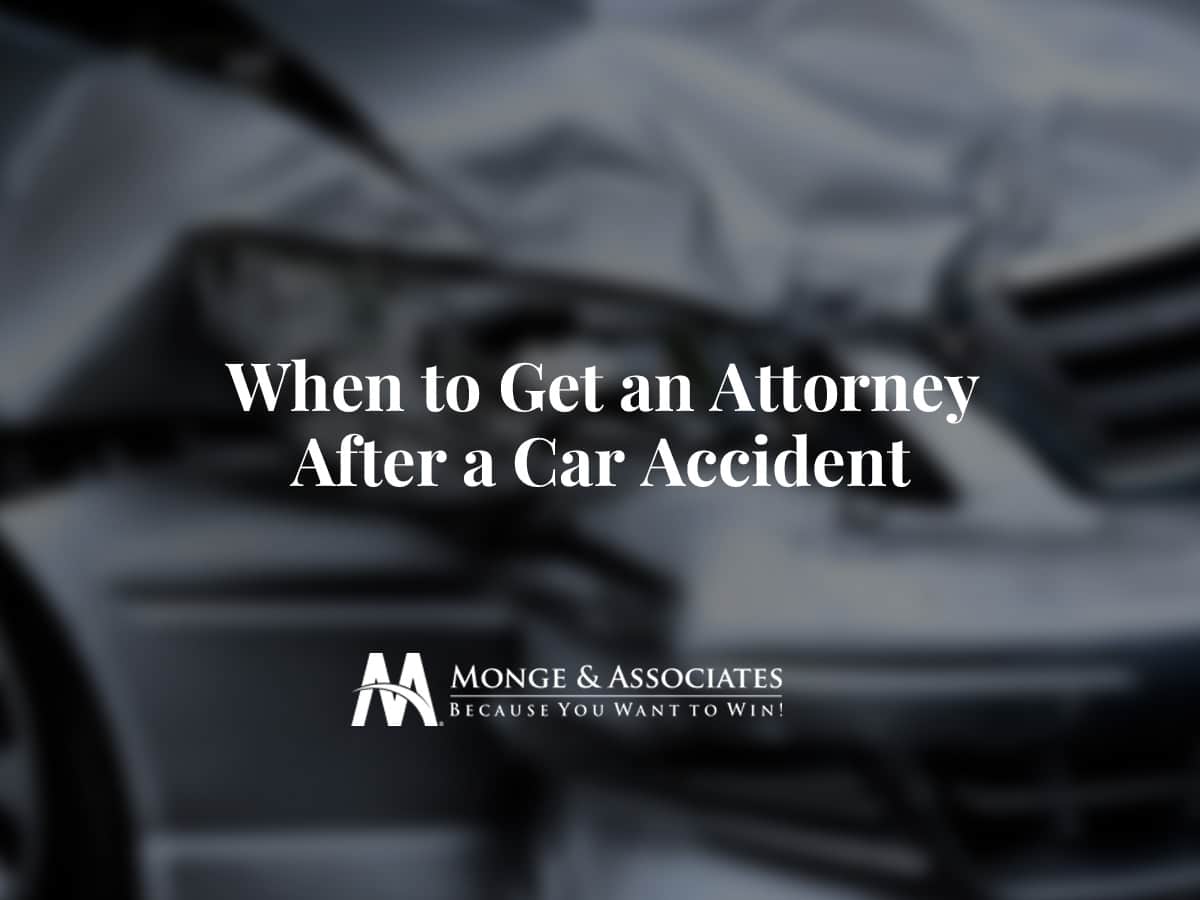 The time after a serious car accident can be just as traumatic as the accident itself. On top of dealing with the emotional trauma of the accident, you may struggle to cope in other ways, making it difficult to move forward with your life. 
You don't have to go through your recovery alone. And part of the recovery process involves empowering yourself and getting justice. But before you can call a lawyer, you'll likely want to know whether you have grounds for a case. Below, we go into greater detail about some ways you can tell that you need a qualified car accident lawyer on your side.
Is Someone Else Liable For the Accident?
The only way a civil claim can be successful is if your lawyer can prove based on a preponderance of the evidence that another party's negligent actions cause your injuries. Although some car accidents appear black and white with fault, this isn't always the case.
Some different parties who could have played a part in causing your car accident injuries include:
Drugged drivers
Drowsy drivers
Distracted drivers 
Government agencies 
Vehicle parts manufacturers 
Auto technicians
Safety inspectors
Automakers
These are only a few individuals and entities that may be responsible for your injuries. If you are unsure whether someone else is liable for your accident, contacting a lawyer is a great way to find out. 
How Impactful Are Your Injuries?
Another way you can tell that you might want to call a car accident lawyer is if your life has been negatively impacted by the accident. No, we don't mean you should sue for the inconvenience. But what may seem like a minor inconvenience to someone else could be so much more to you. Some of the different losses that could be recovered in a car accident lawsuit include:
Medical expenses and equipment
Loss of companionship and love
Diminished earning capacity
Lost wages 
Scarring and disfigurement 
Reputational damage
Pain and suffering 
Loss of enjoyment of life
Emotional distress
Property damages
Loss of household services 
Your lawyer will calculate the value of your claim by ensuring that every loss is accounted for. Economic and non-economic losses are both equally impactful and should be considered as such. Some injury victims could also be awarded punitive damages if the judge finds the actions of the defense warrant additional punishment beyond compensatory damages. 
Meet with Lawyer in Atlanta
Is it looking more and more like you might have ground for a lawsuit? Why wait to find out? Call a reputable Atlanta car accident lawyer at Monge & Associates to further discuss the individual details of your case. 
Call us 800-421-0174 or through the convenient contact form we have included at the bottom of this page when you are ready to schedule your free case evaluation.