If you find yourself injured due to someone else's negligence in Chattanooga, Tennessee, you need a fierce ally by your side, fighting tooth and nail to get you the justice and compensation you rightly deserve. At Monge & Associates, we understand the havoc a personal injury can wreak on your life – the pain, the suffering, and the financial strain can be overwhelming. That is where our skilled Chattanooga personal injury lawyers come in!
Call us today at 888-688-1924 to schedule a free consultation. We charge no fee unless we recover compensation for you.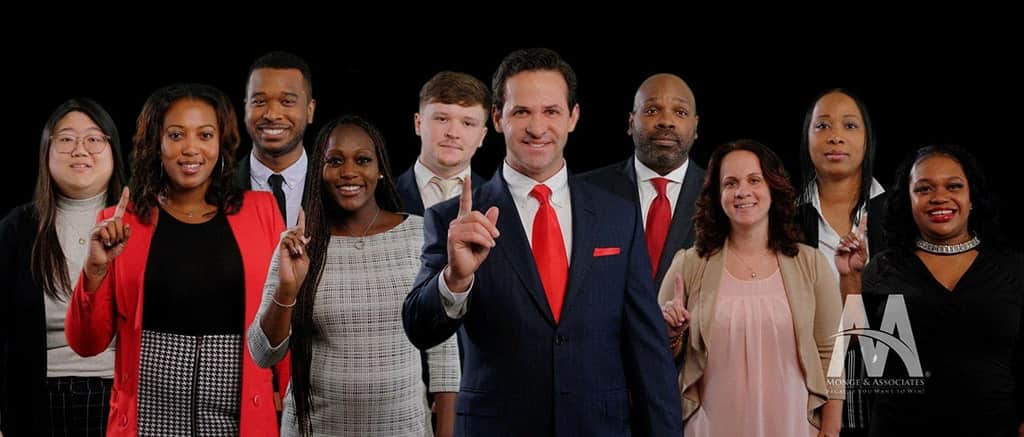 What is Personal Injury Law?
Personal injury law deals with situations where someone else's carelessness or recklessness causes harm to another person. When these unfortunate events occur, you have the right to seek compensation for your losses and suffering, and that is where we step in as your fierce advocates. We can assist you with seeking compensation for your medical bills, lost wages and income, pain and suffering, and other damages.
Types of Personal Injury Cases We Handle
At Monge & Associates, we handle many different types of personal injury cases, including those involving the following circumstances:
Motorcycle accidents
Pedestrian accidents
Dog bites
Wrongful Death
Medical malpractice
Nursing home abuse
Slip and fall accidents
Premises liability
Defective products
Workers' compensation
No matter the circumstances, our Chattanooga personal injury lawyers will fight tirelessly to get you the compensation you need and deserve.
Why Hire an Experienced Personal Injury Lawyer?
Personal injury cases can be complex and overwhelming. Insurance companies might try to lowball you or deny your claim altogether. That's where having an experienced personal injury lawyer in your corner can make all the difference.
Navigating the legal system is no walk in the park, and you need someone who knows the ins and outs of personal injury law to build a strong case on your behalf. Our dedicated Chattanooga personal injury lawyers have the skills and experience to take on the toughest insurance companies and negligent parties. Trust us; we won't rest until we have exhausted every avenue to get you the maximum compensation you are owed.
Why Hire a Chattanooga Personal Injury Lawyer from Monge & Associates?
At Monge & Associates, we are not your average personal injury lawyers. We have earned a reputation for being relentless advocates for our clients. Our results-driven approach has seen us recover millions of dollars on behalf of our clients, and we are ready to do the same for you.
Here is what sets us apart ─ we offer our unique "Big Settlement Guarantee." We are so confident in our ability to secure successful results that if you don't receive a higher settlement offer than you had before hiring us, you can take your file and walk away, no questions asked, and no fees or costs. That's how much we believe in our ability to fight for you.
Contact a Chattanooga Personal Injury Lawyer at Monge & Associates Today!
If you are ready to take action and fight for the compensation you deserve, don't wait another moment. Reach out to a high-powered, Chattanooga personal injury lawyer at Monge & Associates, and let us get to work for you. We are here to listen, to fight, and to make sure you get the justice and recovery you rightly deserve. Remember, time is of the essence, so give us a call today at 888-688-1924, and let's take this journey toward justice together!

We represent clients throughout the state of Tennessee, including in Nashville personal injury cases.