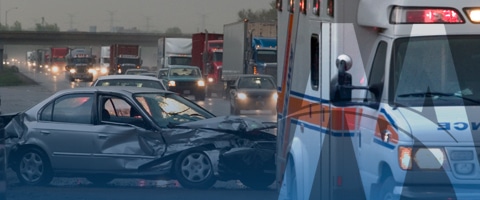 A 14-year-old girl lost a portion of her leg when she was hit by a car Thursday afternoon in Cobb County. The girl, whose name was not released, may have been attempting to push her family's car on an icy road when she was hit by a vehicle that was unable to stop, police said. Her leg appeared to be amputated just below the knee, according to Denell Boyd, Cobb fire department spokeswoman.
"All I heard was the little girl screaming," Stephanie Porris told Channel 2 Action News. "It was horrible." Porris was driving on Herodian Way, off Circle 75 Parkway, shortly after 1 p.m., when her own vehicle got stuck. A second car got stuck moments later, and two girls got out to help push their family's car, Porris said.
While behind her family's car, the girl was struck by a vehicle that was also unable to stop. Construction workers in the area rushed to help after the collision and firefighters called for a medical helicopter for the injured girl.
Channel 2 reported the girl was flown to Children's Healthcare of Atlanta at Egleston, where she was in surgery late Thursday.