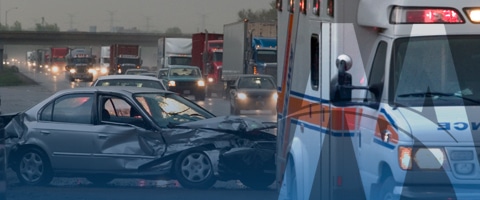 According to the Georgia Governor's Office of Highway Safety, the number of fatal traffic accidents on Georgia's roads has declined over recent years. In 2005, there were a total of 1,729 fatalities on the state's roads due to traffic accidents, and each subsequent year has shown a decline of between 50 to 100 fatalities. This trend continued through to the last verified figures in 2011, when there were a total of 1,223 fatalities on Georgia's roads.
Injury statistics on the state's roads are significantly higher, and these numbers have remained constant over the years without any significant decrease. Current figures released by the Georgia Governor's Office of Highway Safety indicate that there are typically more than 130,000 injuries each year as a result of serious car accidents.
It is clear, therefore, that traffic accidents and injuries are still serious problems in the state, and many are left to deal with significant financial burdens following vehicle accidents. At Monge and Associates, we do not want you to deal with these alone. Scott Monge and his team are on hand to defend your rights and to help you receive compensation. Call Monge and Associates today at if you have been injured by another person's negligence.
Well-Known Realtor Killed in Accident, Husband Injured
A well-known realtor died on Georgia's roads earlier this month in a serious vehicle accident, while her husband was in fair condition at a local hospital. According to the Gainesville Times, the woman died after her Lexus collided with a tractor-trailer as it pulled onto the road.
According to police, the vehicle failed to slow for the tractor-trailer, and the tractor-trailer jackknifed and overturned as it attempted to avoid the approaching Lexus.
Emergency responders transported the driver and the passenger of the Lexus to Northeast Georgia Medical Center in serious conditions, where the wife later succumbed to her injuries. According to the report, there have been no charges laid against anyone involved in the incident.
Woman Killed on Georgia Highway While Fleeing Police
The Florida Times-Union reports that a woman died in a violent car accident in the early morning hours while attempting to flee from police. There were no other vehicles involved in the accident, and the driver, a 29-year-old woman, was declared dead on the scene. The passenger who was travelling in the vehicle at the time was seriously injured and transported by helicopter to a nearby hospital.
According to police, the passenger has been charged with a number of drug-related offences, as well as for being in possession of a fraudulent driver's license.
At Monge & Associates, we will defend your rights, because you want to win. Scott Monge is an experienced personal-injury lawyer with many years of experience. With a team of Atlanta personal-injury attorneys, our firm will give you the best possible chance of winning your case. Call us today at to arrange an appointment with the highest rated personal-injury attorney in the Atlanta region.