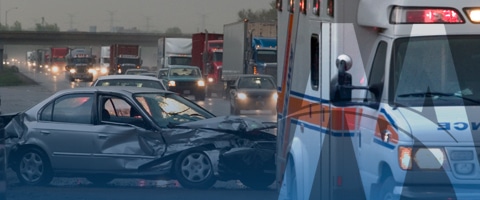 Hit-and-runs that occur on busy roads during the daytime often leave witnesses who call police. In some cases, witnesses have been able to stop or even apprehend the guilty driver. In these instances, victims have higher chances of surviving because they receive aid quickly.
However, hit-and-runs that occur on less-trafficked roads during the night add an extra challenge for apprehending the drive because there may not have been witnesses. Furthermore, victims are more likely to die from their injuries because the only person who knows of the incident is the hit-and-run driver. One neighborhood is outraged after a driver struck a neighbor and left the scene.
"Speeding Is Common Along This Stretch of Road"
Residents told First Coast News most drivers along the stretch of road speed because there is a lack of enforcement in the area. The news team investigated and speed checked 12 passing motorists, finding that five were speeding.
Last week, a neighbor found Kevin Michael Helm in a ditch suffering from serious injuries. Police determined a driver struck Helm and continued going.
Doctors say Helm is fortunate to be alive, and he is currently in critical condition. Meanwhile, police are still investigating the car accident. One of Helm's neighbors says she's been concerned about speeding drivers for the past three years since a reckless driver struck her dog and sped away.
If you've been injured in a hit-and-run accident, you're most likely facing high medical bills and a long road to recovery. At Scott Monge & Associates, we are committed to helping car-accident victims find compensation through personal-injury lawsuits. Scott Monge and the accident attorneys and Monge & Associates have a strong track record of negotiating large settlements for clients.
To speak with a hit-and-run lawyer about your accident, please call us at .
Hit-and-Run Sparks Call for New Crosswalk
CBS News reports community members have been urging the city to install a crosswalk along a busy road for years because there is no safe place to walk. They say pedestrians along the road are constantly in danger, but there has been no effort to create a crosswalk. The city might consider the request after hearing a woman died while crossing the road with her daughter.
A speeding driver struck the 67-year-old and drove away. Her daughter told police they thought there was enough time to cross, but the driver didn't even slow down. The woman died at the scene. The pair was walking back to the hospital, where the woman's husband was being treated with dialysis, when the accident occurred.
If you are looking for a hit-and-run lawyer, you can count on Scott Monge from Monge & Associates to treat you with compassion and respect. If you would like to arrange a consultation with Mr. Monge in Atlanta, please don't hesitate to call us at .