Mesothelioma Lawsuits for Asbestos Exposure
Last updated Monday, March 15th, 2021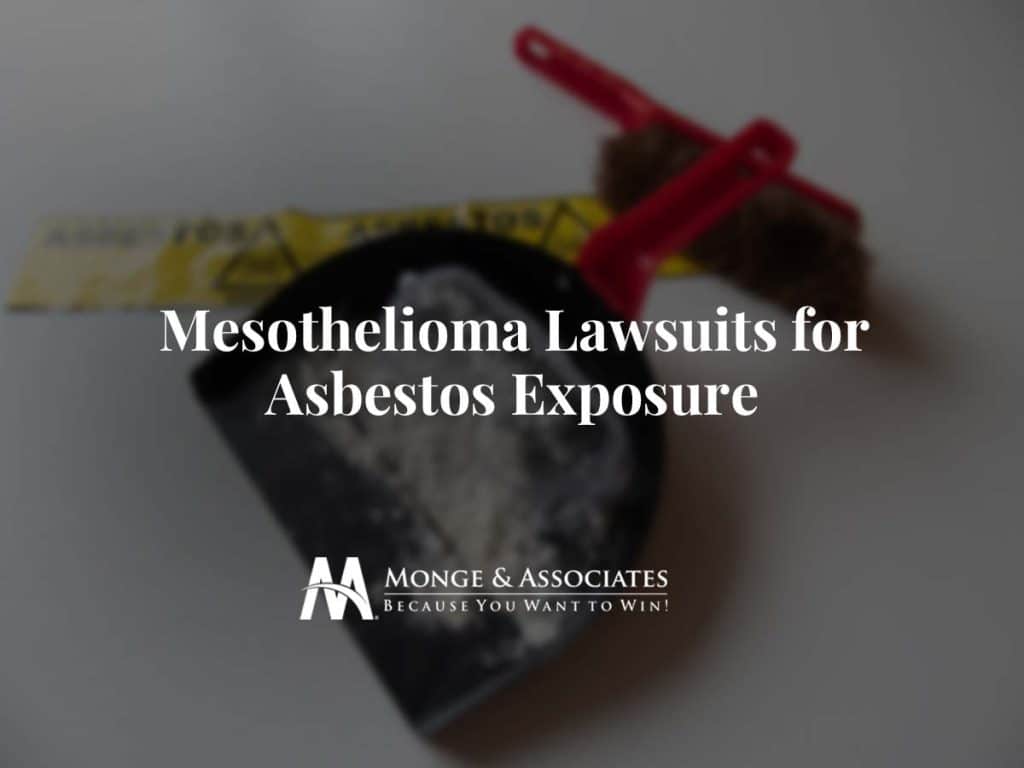 Finding out that you have mesothelioma, a serious type of lung cancer, is devastating. You may be feeling shocked, overwhelmed, confused, and scared of what's going to happen next. But you may also be wondering how this happened to you.
Mesothelioma is not a cancer that occurs naturally. This type of cancer is typically caused by exposure to asbestos. This means that at some point in your life, it's likely you were exposed to toxic amounts of asbestos.
When someone else's negligence is the cause of this asbestos exposure, you may be entitled to considerable compensation through a personal injury lawsuit. Continue reading to learn more about when you might be able to sue after being diagnosed with mesothelioma and what you might expect to be awarded if your lawsuit is successful.
When to Sue After a Mesothelioma Diagnosis
In order for a mesothelioma personal injury claim to be successful, we will need to be able to prove based on a preponderance of the evidence that someone else's negligence was the cause of your asbestos exposure and therefore your mesothelioma diagnosis. 
There are any number of ways that this could have occurred. Maybe you worked for forty years in construction building houses and your employer failed to provide you with the protective gear that would have prevented the asbestos exposure.
Or perhaps you are a renter who was exposed to asbestos after your landlord failed to maintain the property and make necessary repairs. In any case, your lawyer will need to closely review the circumstances of your diagnosis to determine whether someone else's negligence caused your mesothelioma cancer. 
Compensating Victims of Asbestos Exposure
Once your lawyer has determined that you have grounds for a lawsuit, it's time to figure out how much your claim is worth. Your lawyer will need to examine all of the ways your mesothelioma and asbestos exposure have impacted your life. Every single loss should be taken into account when calculating the value of your claim. Some of these losses should include:
Current medical expenses and equipment
Future medical expenses
Lost income
Diminished earning capacity
Lost quality of life
Loss of household services
Loss of companionship and love
Reputational damage
Scarring and disfigurement
Get Help from a Mesothelioma Lawyer
When you have been diagnosed with mesothelioma and you believe your condition was caused by asbestos exposure, you need legal representation you can count on.
Schedule a free, no-obligation case evaluation with an experienced mesothelioma lawyer at Monge & Associates. We can be reached by phone at 800-421-0174 or through the convenient contact form we have provided below when you are ready to get started on your case.
Call to find out how much winning your case is worth.

800-421-0174