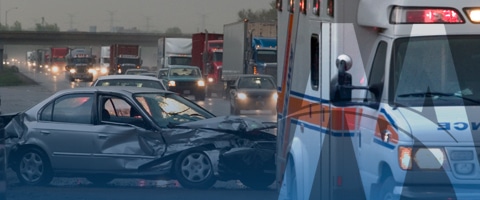 If you've been involved in an accident, you know that the matter of fault is likely to be discussed. What can you do, though, when the other party doesn't stick around long enough to take responsibility for what has happened? This is a question asked by many who are involved in hit and run incidents, a distressingly common issue in Georgia. Below is the type of information you might need to know to deal with such an issue, according to the attorneys at Monge & Associates.
WHAT IS A HIT AND RUN?
Georgia has a fairly generous definition of a hit and run incident. According to state law, any incident in which a person is involved in an accident and leaves before the police arrive on the scene can be considered a hit and run. As such, it's entirely possible for a person to be at the scene of an accident, and to communicate with the other party and still be found guilty of this violation. It is the cases in which an individual flees to avoid responsibility, though, that are generally held to be most problematic under the law.
THE DANGER OF A HIT AND RUN
Hit and runs present a very particular type of public danger. While any type of vehicle accident is to be avoided, there's something especially heinous about hitting another person or vehicle and then leaving the scene. Doing so tacitly encourages others to do the same, which could lead to serious problems both for individuals who have been hurt and for law enforcement. As such, this is the type of violation for which the responsible party must be taken to task for and the best way of doing so is by taking that individual to trial.
IMPORTANT STEPS TO TAKE
Even though the responsible party didn't follow the rules, you'll still need to do so in order to get your life back in order. If you are involved in an accident, start by contacting the police and giving them as much information as possible. Take pictures if you're able to do so and get the phone numbers of any witnesses. Next, visit a doctor – even if you don't have immediately apparent injuries, you might want to get checked out just in case.
Once you are sure that you are out of immediate medical danger, you'll need to contact an Atlanta personal injury attorney to discuss your case. At this point, you'll want to relay events to whatever degree that you are able to do so and give your attorney any evidence you have collected. Once you have engaged the services of an attorney, he or she can advise as you as to what comes next.
If you are involved in a hit and run, you need the help of an Atlanta personal injury attorney. Working with an attorney will help you to make sure that your case is well-represented and that your rights are protected. If you are worried about what to do after a hit and run, don't delay – contact the attorneys at Monge & Associates today.
Getting injured in an auto accident due to another person's negligence isn't something you should be held responsible for. Call today and let Monge & Associates fight for you!