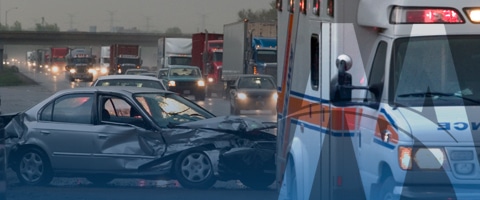 Everyone is aware that fleeing the scene of a traffic accident is not only morally wrong but also against the law. However, there are still many cases of hit and runs happening following an accident, making them much more common than you may realize.
Whether you were struck while in a vehicle, on a transportation device such as a bike or scooter, or on foot, you can expect some serious injuries following an accident. While all accidents come with trauma involved, a hit and run may be seen as especially traumatic not only due to the injuries, but also the uncertainty of who is to blame and how compensation will be received.
The victims of a hit and run accident have the legal rights to seek maximum compensation for their damages and with the help of a qualified Atlanta accident attorney they may be able to recover damages for other damaged including:
Medical costs
Pain & suffering
Loss of income
INJURIES
Depending on the severity of the crash there are many different injuries the victims may suffer from. Some of these include:
Brain trauma
Loss of limbs (in extreme cases)
Burns
Neck damage (including whiplash)
Internal bleeding
Broken bones
REASONS FOR A HIT AND RUN
While a hit and run is never an excusable offense, they happen much more than they should. Understanding the reasons why someone would flee the accident scene may help you better prepare for the event that it does happen to you.
Some of the most common reasons for an individual to flee the accident scene are that the driver:
Is under the influence
Does not have a valid license
Is in legal trouble which they are trying to avoid
Does not have insurance
WHAT TO DO
Seeking medical attention is always the first step to take following an auto accident. Your health and well-being are absolutely the first things that need to be addressed.
After ensuring you are healthy, the next steps to take include:
Filing a police report
Taking pictures of the accident scene
Gathering contact information from witnesses and parties involved
At Monge & Associates, our Atlanta auto accident attorneys have many years of experience providing legal counsel for injured victims. We work around the clock to ensure our clients receive the best outcome possible so they can get back to the life they were living.
Contact us today at to schedule your free case evaluation.