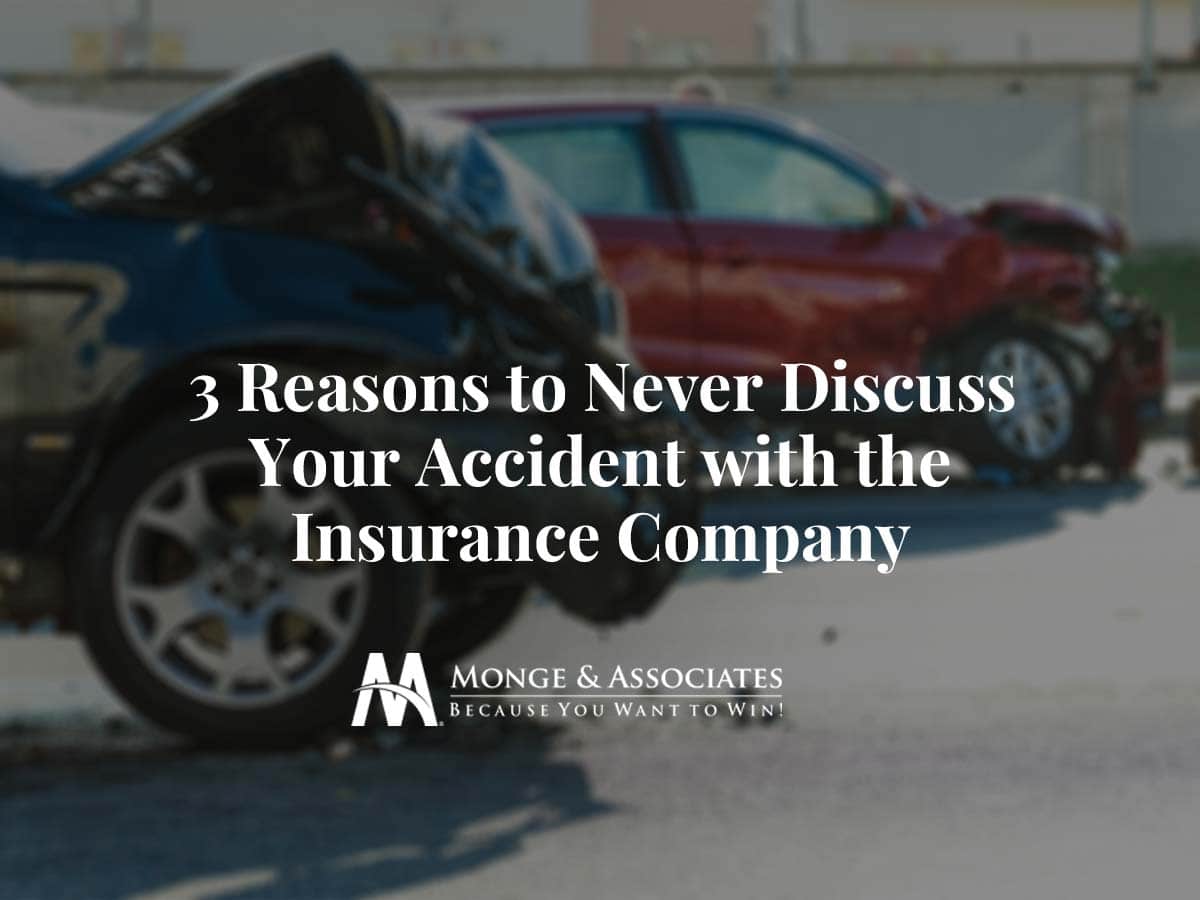 After you've been involved in a car accident, you know that you need to try to exchange auto insurance information with the other involved driver. But that may be the extent of what you know you should be doing after an accident.
You may have no idea where to file your insurance claim or what to expect next. Sadly, many insurance companies take advantage of this naïveté and fail to provide claimants with reasonable settlements.
Since Georgia is a fault state for car insurance, you'll need to file a claim with the liable driver's insurance company. But before you do, it is important that you retain legal representation so you can protect yourself and your future injury settlement. 
Your lawyer can then handle the insurance company for you. Check out these top three reasons why you should never discuss your car accident with the insurance company.
1. The Insurer Doesn't Want to Settle Your Claim
Did you know that every time an insurance company settles a claim it loses money? As you can imagine, that's never good for business, and insurance adjusters (the people you talk to when you file a claim) are tasked with reducing that loss wherever possible.
That means that they'll be looking for every opportunity they can find to reduce the amount that they'll need to settle your claim for. The less they have to pay you, the better in their eyes. It's never a good idea to talk to the insurance company because it doesn't have your interests in mind. It's likely the company will always prioritize its fiscal needs over your and your family's needs.
2. You Could Settle for Less Than You Deserve
Because the insurance company may try to cut corners whenever it can, you shouldn't be surprised if you do receive a settlement offer. But here's the catch: It's probably for a lot less than your claim is actually worth.
The insurer is banking on your needing money right away. The company knows you have medical bills to pay and car repairs to make and are probably struggling in other ways, as well. By sending you a fast offer, the company can sometimes avoid paying out on your claim fairly.
3. Avoid Statement Manipulation
Have you ever said something to someone and later found out they misinterpreted what you said? Well with insurance companies, one wrong word could be a game changer when it comes to your injury settlement. 
Insurance adjusters are trained to search for signs of guilt and have sometimes been known to manipulate the statements given to them to make the claimant appear more responsible for the accident than they are, or as though they have admitted guilt in some way. 
Tactics like these could allow the insurer to get away with refusing to settle or settling for substantially less than your damages are worth. You're better off having your attorney provide the insurer with a statement for you than risk having your words twisted and used against you.
Contact a Car Accident Lawyer for More Information
You've been through so much already. Protect yourself and the compensation you're entitled to by getting help with your civil claim. Call an experienced car accident lawyer at Monge & Associates by phone at 800-421-0174, or reach out to our office through the quick contact form below so you can schedule your free, no-obligation case evaluation.