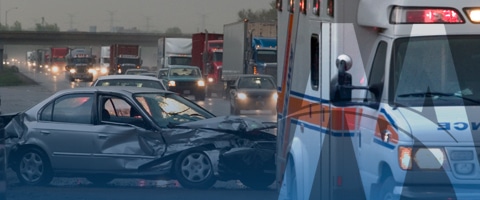 It is common knowledge that driving while under the influence of alcohol or drugs is a bad decision. In spite of this, police arrest many thousands of people across the United States each year for being under the influence while behind the wheel.
There are approximately 300 alcohol-related fatalities on the state of Georgia's roads each year, according to research by the Governor's Office of Highway Safety in Georgia. Across the country, approximately 10,000 alcohol-related fatalities occur each year.
Injuries sustained in drunk-driving accidents can be severe, and they are particularly traumatic for innocent victims. If you are a victim of a drunk-driving incident, you may be able to recover damages from the negligent driver.
If you are looking for an Atlanta lawyer to represent your interests in court, give Monge & Associates a call. At Monge & Associates, we understand how devastating DUI-related injuries can be, and Scott Monge and his team will fight hard to get the maximum compensation for victims of negligent drivers. Call us today at to schedule an appointment and discuss your case.
Police Arrest Georgia DUI Suspect
The Aiken Standard reports that police arrested a Georgia man after they found a vehicle involved in a DUI accident outside his hotel room. The man, Miki Folsom, allegedly drove his car into the light pole while under the influence of alcohol and then proceeded to drive to his hotel room, where he abandoned the vehicle.
Police say an eyewitness reported seeing a Toyota 4Runner strike the light post on Bee Lane, causing damage to the rear driver's side of the vehicle. The witness was able to get the license number and provided this information to the police.
Folsom initially denied drinking but later admitted to drinking several bottles of beer. There were no serious injuries as a result of the accident despite the significant property damage. Police arrested the man, and he will appear in court soon.
Woman Faces DUI Charge Involving Children Under 14
WRDW reports that officials have charged a woman for a serious accident in Walton Way. Keisha Hicks faces charges of failure to maintain a lane, driving under the influence, driving under the influence with a passenger under 14, reckless driving and causing serious injury by motor vehicle.
Police say the woman was part of a serious accident that injured two people. The vehicle hit a mailbox and ejected the two victims. One passenger is in a critical condition while another is in a serious condition.
If you or a family member was an innocent victim in a DUI accident, you may be able to recover damages from the guilty party. Scott Monge is an experienced Atlanta attorney who will take up the case on your behalf. At Monge & Associates, we believe that you have a right to claim medical expenses from people who have negligently caused you serious harm. Call the highest rated Atlanta personal-injury firm today at to set up an appointment because you want to win.