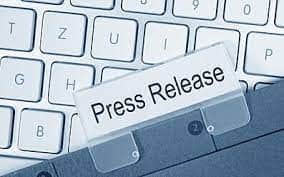 Monge & Associates, a personal injury law firm headquartered in Atlanta, announced today it scored an appellate victory that upheld Georgia's 180-day party substitution rule.
ATLANTA (PRWEB) February 14, 2023
On Jan. 10, the Georgia Court of Appeals issued a reversal after it was discovered that the suggestion of death following a defendant's passing wasn't adequately served. Monge & Associates attorney Joe Perrotta argued on behalf of the injured victim, Diamond Woodruff, who is seeking personal injury action against Terrance Jones, filed in the court of Dekalb County State of Georgia file number 20A82982.
Originally, the trial court dismissed the action because Woodruff had not filed a motion to substitute a proper party for Jones within 180 days of the filing of a suggestion of his death with the court. However, nothing on the record reflected that the suggestion of death was personally served upon the nonparty representative of the decedent's estate.
In fact, the suggestion of death was only served on Perrotta and the insurance company upon which Woodruff served her complaint, making it insufficient to trigger the 180-day statutory substitution deadline.
The appellate victory now gives Woodruff the opportunity to pursue her personal injury case.
"This decision paves the way for my client to get the compensation she deserves," Perrotta said. "We're pleased that the Georgia Court of Appeals acted properly and now we can continue our pursuit of justice for Diamond."
About Monge & Associates
Monge & Associates is a nationally recognized personal injury law firm that serves innocent injury victims nationwide. Practice areas include catastrophic injuries, wrongful death cases, big truck collisions, motor vehicle crashes, negligent security, dangerous products, surgery, and worker's compensation. The firm helps victims who have had their life turned upside down by the misconduct of others.
The original press release is available on PRweb.