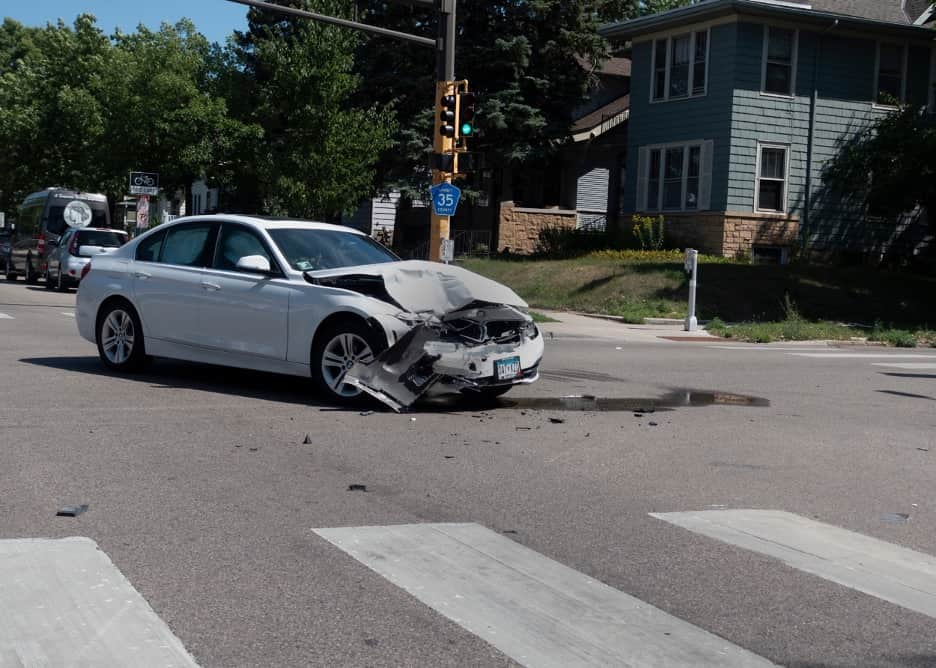 There are more than 290 million cars on the roads in America including vans, SUVs, and heavy-duty vehicles. Every one of these vehicles comes from a manufacturer who is expected to design and build vehicles with strict safety guidelines in mind. However, this doesn't always happen, and many vehicles take to the roads without passing proper testing, which often leads to devastating collisions. If an auto accident is one of the 4% not caused by driver actions, there's a chance a car manufacturer may be at fault. Speak to a Tampa car accident lawyer to determine your legal options after a collision caused by dangerous or defective vehicle parts.
Statistics About Florida Car Accidents
According to the 2022 car accident report compiled by the Florida Department of Highway Safety and Motor Vehicles, there were 381,156 collisions in 2022. Out of all of these incidents, there were 3,292 fatalities and 242,622 injuries. The most common injuries sustained in a car accident are:
Whiplash
Concussion
Spinal cord injuries
Broken bones
Lacerations
Traumatic brain injuries
Heart attack caused by stress
Auto Manufacturers and Mandatory Safety Requirements
All vehicles hitting the roads are supposed to be designed to meet strict safety standards. Additionally, manufacturers are responsible for ensuring all parts used in the assembly line, including axels, tires, and brakes, adhere to the same high standards.
Car defects often occur when manufacturers choose to cut corners during the production and testing phases because it allows them to place cars on the market much faster. According to rules set by the National Highway Traffic Safety Administration (NHTSA), any faults detected are to be reported to the agency within five days, but this isn't always the case.
Product recalls can be expensive, which is why manufacturers often delay reporting or bypass it altogether. By the time many manufacturers recall a car, it can cause countless collisions in Florida.
Car manufacturers have paid out more than $85 million in compensation and fines for purposely covering up defects, and that doesn't account for the $1.2 billion in criminal charges and $65.5 million worth of civil charges filed against Toyota in 2014.
The NHTSA has been responsible for managing standards on US highways since the 1960s, and it has since recalled more than 390 million vehicles. When manufacturers fail to notify faults or issue recalls, the NHTSA has the power to launch an investigation and order recalls by court. In any case, manufacturers are responsible for correcting issues including replacing vehicles and defective equipment.
When are Vehicle Manufacturers at Fault for a Florida Car Accident?
If a manufacturer defect is directly responsible for a car accident, victims are entitled to file a compensation claim to cover damages. However, there must be clear evidence that the defect caused the accident. In most circumstances, manufacturer defects can be split into the following categories:
Design faults. If the car isn't designed efficiently, it won't matter if the manufacturing stage went smoothly.
Manufacturing issues. Poor standards on the assembly line may lead to defective vehicles.
Labels and warning defects. Even if the design and assembly were flawless, manufacturers may fail to provide sufficient warnings about the typical dangers of product use.
To determine whether a manufacturer is liable for an accident, our expert team of lawyers conducts thorough investigations to find suitable evidence. To do this, we collect all documentation associated with the manufacturing of a given vehicle, which we analyze to highlight negligent actions. You can find us at 32 locations across 19 states, including Florida, Maryland, and Utah.
What Does the Law Say About Product Liability in Florida?
Product liability is a branch of the law that deals with negligent manufacturers, and in Florida, it allows them to be held responsible for causing injuries to the public. When it comes to manufacturer liability, there are three general legal theories.
When a manufacturer takes an action that will knowingly lead to harm, this comes under negligence; for example, if a defective batch of components arrived at the manufacturing facility and the management knowingly allowed them to be used.
If a vehicle is shown to be unreliable or unsafe, as promised under warranty agreements by the manufacturer, then the defect would be a direct or indirect breach of warranty. Even though this isn't too common in 2023, it's still an area that our team will consider when investigating your case.
Strict liability points to manufacturers being at fault even if they didn't act negligently and weren't aware of any defects. The simple fact that a defective product left the manufacturer and led to an injury is enough to file compensation.
How to Prove Vehicle Product Liability
Before we can move forward with a compensation claim, there has to be sufficient evidence to demonstrate product liability. In particular, plaintiffs must prove the following:
Failure to warn of defects. One of the three defects outlined above must be present (design, manufacturing, or lack of warnings).
Sustained injures. You must show that injuries happened while using the vehicle.
Causation. You must have evidence to prove the product was responsible for the injury.
Damages. All damages suffered must be included in Florida state law.
Types of Evidence Required for a Product Liability Case
Seeking this evidence likely won't be possible without the help of a lawyer, which is where we come in. We will investigate the incident on your behalf and will track down the following pieces of evidence:
Evidence of similar incidents, including consumer statements
Witness statements
Medical expert interviews
Police reports
Any relevant warranty information for your vehicle
As well as presenting the evidence above, you will need to provide us with the following:
Medical assessment documentation
Treatment plans and full records for ongoing care
X-rays
Prescriptions
Dashcam footage
Confirmation of loss of earnings
Potential mental assessments
There are enough dangers on the roads without manufacturers putting out defective vehicles. We know how stressful a car accident is, so we approach all cases with compassion to ensure the best results for all of our clients; you are treated as an individual instead of just a number.
If you or a loved one has been involved in a collision caused by a defective product, call now for a free consultation on 800-421-0174.