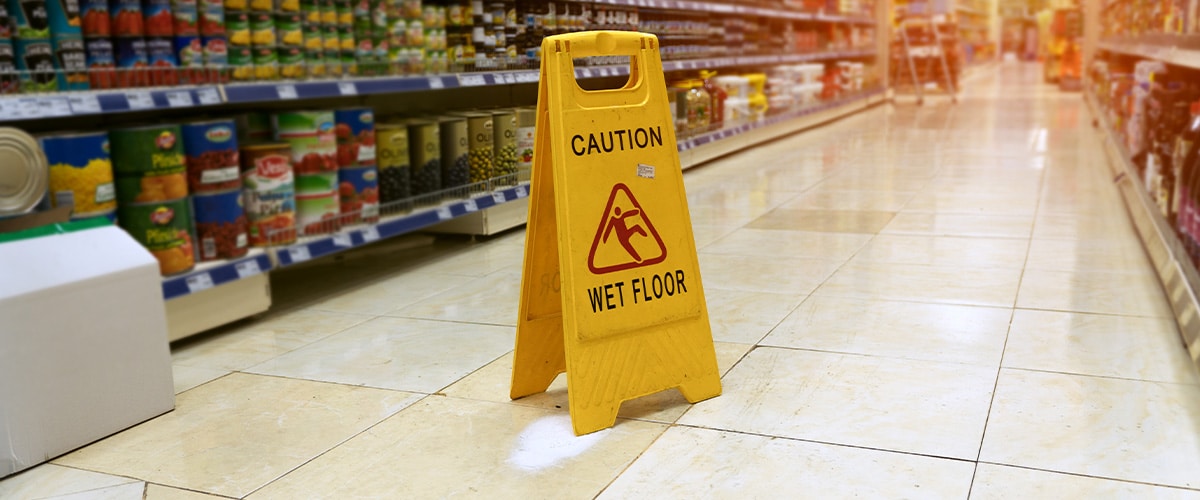 With more than 2,000 stores, Kroger is the largest traditional grocery chain in the entire country. The company's sheer size and nationwide reach means it deals with slip and fall cases all of the time, so it's important that you have an experienced winning legal team on your side if you were injured in one of its stores.
Atlanta slip and fall lawsuits are especially common because customers travel up and down aisles all day long, pushing carts filled with slip hazards. All it takes is someone to drop a large jar of pasta sauce, or a toddler to spill her juice, and a serious injury could happen within seconds.
Obviously, some spills like this are inevitable, but as property owners, the individuals who own Kroger are required to maintain a reasonably safe place for you to shop. They need to do everything within their power to stay on top of potential hazards and make sure you have a pleasant, injury-free shopping experience.
Because floor hazards are so common (and so risky) in grocery stores, the management is required to be extra vigilant about spills. The business owners and operators may be held accountable if they should have known about a hazard, even if they weren't actually aware of it.
In order to win your Kroger slip and fall case, we work with you to determine that:
The owner of the Kroger knew about the problem
They did not make an effort to fix the problem
They should have known about the danger as part of routine maintenance
You were injured despite taking reasonable precautions to avoid the accident
Any evidence you can obtain at the scene of the accident will be extremely helpful in backing up your claim of negligence on Kroger's part: take pictures, get contact information for witnesses and request copies of the accident report the store manager writes up. On our end, we will also try to get a look at Kroger's store surveillance footage because nothing can prove your case faster than video proof. However, you need to contact our attorneys as soon as possible following your injury because Kroger has been known to tape over their surveillance footage after a certain number of days. We need to act before that evidence is gone forever.
CONTACT OUR KROGER SLIP AND FALL ATTORNEYS FOR A FREE CONSULTATION
If you were injured in a slip and fall accident at a Kroger grocery store, you deserve compensation for everything you have endured. Since 1993, we have been winning these cases.
Call us for a free consultation! You don't pay us anything unless we win, so what have you got to lose? Call us today at .