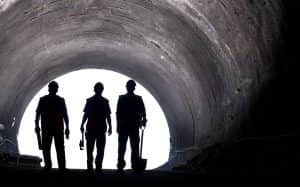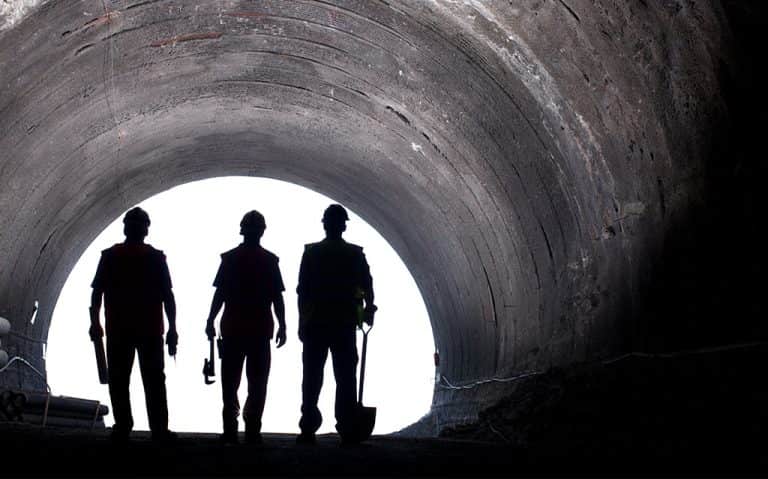 You may feel like you're up against a wall. Pressure builds. Wondering where to even begin?  Monge & Associates can put you on the path toward rightful compensation.
What is workers' comp? You might hear this phrase in passing. Many people have their own beliefs about what's involved. Hearing everyone's views may add to your confusion. It's best to get a clear explanation.
Workers' compensation is a type of insurance. Geared to protect employees, it's the employer's responsibility to maintain coverage. This program can offer injured workers medical care, disability compensation, income benefits and physical rehabilitation. With the help of a Georgia wrongful death attorney, dependents and loved ones can recover financial compensation if a work injury results in the passing of a family member.
Georgia law requires most employers to carry workers' comp. Businesses with fewer than three employees are exempt. There are some other exceptions.
Agricultural laborers
Domestic service workers (home health aides, housekeepers, gardeners, chauffeurs, nannies, caretakers, etc.)
Federal government employees
Railroad industry employees
When to Hire a Georgia Workers' Compensation Lawyer
The best way to protect yourself is to meet with a workers' comp attorney right after you're injured. Learning about your rights sooner gives you an edge. The more information you get, the sharper decision you can make.
Most of the time, Georgia workers' comp covers on-the-job injuries. Explosions, falls, accidents, machinery malfunctions and fires are job site incidents that cause harm. Examples may include:
Burns
Damage done from repetitive motions or overexertion
Injuries to the back, arms, hands, hips, shoulder(s) and knees
Loss of vision or hearing
Need for amputation
Paralysis
Permanent disability
Pre-existing conditions that recent workplace injury breathed new life into
Traumatic brain injury 
Workers' comp benefits can be delayed… repeatedly. Worse yet, benefits can be denied completely. Appeals are child's play to a qualified Georgia workers' compensation lawyer. Done correctly, this process often leads to a win. Being legally represented can turn things around in your favor.
Having legal counsel is also helpful if disputes arise. The seriousness of your injury could be challenged. The number of benefits could be questioned. Your employer can even deny your injury took place due to work. An attorney can help you get the workers' comp benefits you're entitled to.
Choosing a Georgia Workers' Compensation Lawyer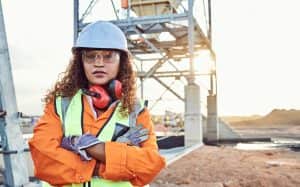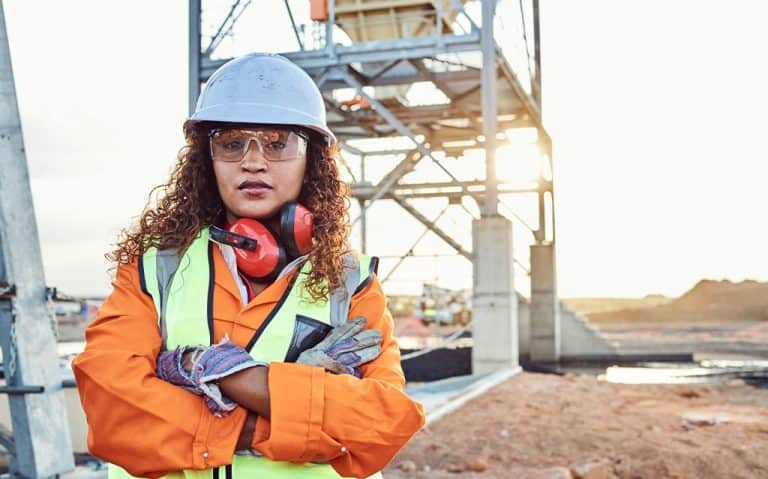 When it comes to selecting the right law firm, you can't be too picky. Remember, this team of experts could get you what you deserve. Take a second to catch your breath. Then check out your options.
When making this big decision, you need to consider a potential law firm's:
Caseload
Education
Experience
Fee structure/rates
Industry knowledge
Licensing
Professionalism
Relatability
Reputation
Strategy
Ask important questions like:
Am I entitled to workers' comp benefits? If so, what do I qualify for?
Do I have a winning case?
How often will you let me know what's going on?
How much do you think all of this will cost? How will I be billed and when?
Roughly how long do you think it will take to resolve my case?
What are the best (and worst) case scenarios for my claim?
What experience do you have handling cases like mine? What's your success rate?
What if the incident was my fault?
What's your background in Georgia workers' compensation law?
When should I plan on going back to work?
Will my case go to trial? If so, will you be able to represent me in court?
Who will take the lead in my case?
First Consultation
Your claim is too important to gamble. Still nervous? Try these helpful tips for finding the best Atlanta, GA personal injury attorney:
Get referrals from co-workers, neighbors, friends and family members
Note what special distinctions the lawyer holds. How does this attorney stand out in the field of Georgia workers' compensation law?
Read online reviews to learn what clients have to say
Review the law firm's website, look up team members and check out what resources are available to clients
Schedule consultations with prospective attorneys
Trust your gut
Use a lawyer directory to see who specializes in workers' comp
Working With a Georgia Workers' Compensation Lawyer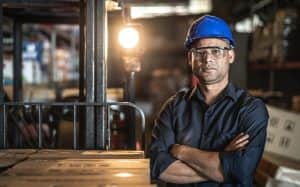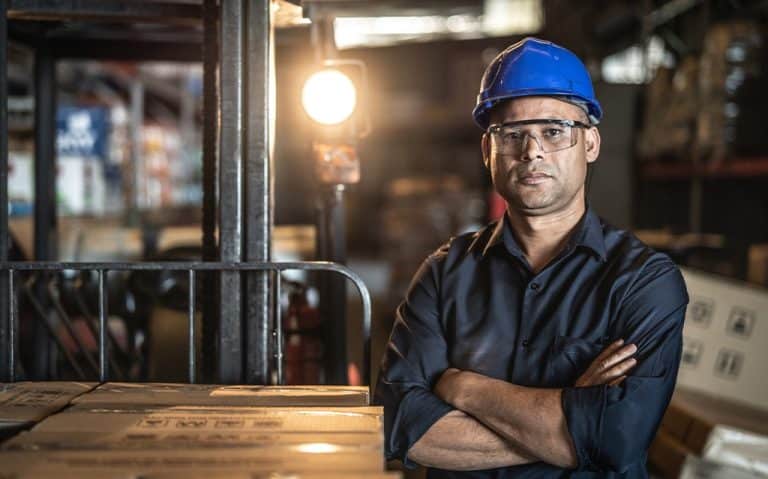 Time has no mercy. Once you've decided, a solid attorney is off and running in minutes. Your claim must be verified to get the goods.
A lawyer secures your workplace injury report. Witness statements are gathered. Any security camera, closed-circuit television (CCTV) and cell phone footage is located. Telling photos are taken. Faulty equipment that may have caused the accident is preserved.
Related medical records are collected. Experts and physicians are asked for opinions. Treatment recommendations are logged. A vocational specialist can advise if job duties could aggravate your injury.
Unpaid medical bills are gathered. Paystubs and employment documents are organized. A paper trail of lost wages is fashioned.
Attorneys present every bit of evidence in the proper format. Time-sensitive paperwork is filed by due dates. Your lawyer may represent you at mediation, pretrial consult and possibly, even a workers' comp hearing.
Negotiations with your employer's insurance company may begin with snail mail. Your Georgia workers' compensation lawyer may send a letter. The situation is explained. A dollar amount is demanded. Supporting documents are included.
If a counteroffer is received, negotiating continues. Some back and forth may produce a settlement. The best attorneys must be persistent when looking out for you. Your case may go on if parties aren't able to agree to terms. Your attorney can represent you at your workers' compensation court hearing.
Costs of Hiring a Georgia Workers' Compensation Lawyer
It's easy to get caught up in the excitement of a potentially big payday. But why break the bank getting benefits that are rightfully yours? There's no need when you work with an affordable law firm like Monge & Associates.
Workers' compensation attorneys can generally take your case on a contingency fee. The firm's so confident in winning your case, it'll pony up its team's energy, effort and resources. Afterwards, you pay a percentage of your settlement. If they lose, you do too. Nothing is owed.
Attorney fees aren't the only cost involved in a legal battle.
An average workers' comp case may rack up expenses for:
Copies
Deposition transcript(s)
Filing fees
Independent medical exams
Mediation
Paying for witnesses' time
Postage
Subpoenas
Travel necessary for your lawyer
Still have questions? No problem! Our team members can walk you through the entire process. We'll agree to an affordable percentage amount* you'll pay before moving forward. A bonus is that Georgia has your back.
Georgia law caps workers' comp attorney fees at 25 percent of settlement or weekly benefits.
Conclusion
Workers' compensation is in place to help you if you're hurt on the clock. But then it comes time to file a claim. Mountains of paperwork await. Evidence must be provided. Medical appointments have to be kept. Deadlines must be met. Then calls from the insurance company begin.
There's a reason why adjusters throw out lowball offers- it works. These folks are great at needling away until they finally wear you down. Being legally represented takes away this aggravation. Feeling better becomes much easier with the right attorney.
It's only natural to feel overwhelmed. There's no shame in handing your case over to an experienced legal whiz. A Georgia workers' compensation lawyer makes it look easy to come out on top. We're not satisfied with just getting you benefits. Our goal is to get you all the benefits you deserve.
Our firm is committed to success – both ours and yours. We advocate for you, your recovery and your future. Contact us for a commitment-free consultation. Don't fight an uphill battle- let Monge & Associates do it for you!
Get Help From a Georgia Workers Compensation Attorney
If you were injured in an on-the-job accident and you aren't sure how you are going to get through this, call an experienced workers compensation lawyer at Monge & Associates for help.
If your workers' comp claim is denied, we'll be ready to help you appeal and fight for the benefits that are rightfully yours. Schedule a free, no-obligation case evaluation today.