How Our Georgia Drunk Driving Accident Attorney Can Help You Win
Drunk driving is probably just as dangerous as driving with a blindfold on. Yet, every one in four car accident deaths in Georgia is caused by drunk driving. One night of reckless fun for a drunk driver can turn into an endless nightmare for you.
In fact, if you were recently injured in a drunk driving accident, your problems are only beginning.
Severe injuries, death of loved ones, ridiculous medical expenses, confusing insurance paperwork, lost wages, the problems will keep piling up before you even catch your breath.
The good news is that if you're a drunk driving accident victim, the law is always on your side. The bad news is it's too challenging and time-consuming to handle a legal process on your own. You need an experienced Georgia drunk driving accident attorney to get the comfort and compensation you deserve.
At Monge & Associates, our attorneys have helped hundreds of victims like you get compensation for damages, medical bills, and pain and suffering.


Hurt In Drunk Driving Accident?
800-421-0174
Let's Win the Maximum Settlement For Your Case. Call Today.
What is a Georgia Drunk Driving Accident Attorney?
A drunk driving accident lawyer falls under the broader heading of a personal injury lawyer. Personal injury lawyers help you receive compensation if you're involved in an accident for which you're not at fault. It's a broad category, including lawsuits over car accidents, wrongful death suits, medical malpractice suits, and many more. Our attorneys have a ton of experience handling drunk driving injury lawsuits.
Why Should You Hire a Georgia Drunk Driving Accident Lawyer?
If you or your loved ones are recovering from a painful injury, the last thing you want to do is to be drowning in endless paperwork.
Unfortunately, the legal system can be complicated and confusing for most people with little to no experience with the law. 
With our expert Monge & Associates attorney by your side, every step of the legal process will be hassle-free. One of the primary services that our team of attorneys at Monge & Associates offers is a legal review of your accident.
Once you've shared your accident details, our attorneys will look into all the legal aspects and assess the damages involved. Leave it to us to review the complicated legal language and simplify things for you.
A drunk driving accident attorney's services will also extend to insurance claims, which can be as challenging as the law. Don't worry! Your Monge & Associates attorney will handle communication with the insurance agency, protect your interests on the claim, and help you figure out what kind of compensation you're entitled to.
It's easy to see some types of damages after an accident. Injuries you may have sustained or any property damage can be easily documented. However, a drunk driving accident lawyer can help determine if you're entitled to other damages.
For example, if your injuries forced you to take time off work to recover, you can be compensated for lost wages. You may also be compensated for the pain and suffering you experienced after the accident.
How to Find a GA Driving Accident Lawyer

Monge & Associates' team of winning personal injury lawyers have extensive experience with all types of personal injury lawsuits, including drunk driving accident cases.
Our client satisfaction guarantee ensures you're not paying for our promises but for the value we bring. Plus, we guarantee to get you a bigger settlement offer than you had before hiring us. If we can't, you don't owe us a penny!
So call us for a FREE consultation today to get an honest assessment of what your case is worth. Your lawyer will handle all the stress of gathering evidence, filing insurance paperwork, and initiating legal proceedings. You focus on your health while we get you the settlement you deserve.
What should I do if I am in a drunk driving accident in Georgia?
Taking care of yourself should always be your priority. You should seek medical treatment immediately if you're involved in a drunk driving accident.
Document all your injuries, treatments, and medical bills, which will be essential for seeking compensation.
Ensure that you file an accident report with the authorities. They will officially document the crime and crucial evidence needed for your lawsuit. For instance, a police officer may administer a breathalyzer test to the drunk driver. Otherwise, their blood alcohol content may be tested at the hospital.
You can also document evidence of lost wages or any other pain and suffering.
The next step is to contact a Monge & Associates attorney. They can help you by taking over all the stress and start working to build your case.
How do I know if I have a case?
You likely have a case if you were not at fault in the crash and can prove the other driver was. Often, it's enough that the other driver was intoxicated at the time of the crash, but any additional information will strengthen your case.
For example, they would be liable if the other driver ran a red light, failed to yield, didn't look before merging, or violated traffic laws. If you caused the accident, you would be liable even if the other driver was intoxicated.
If you aren't sure you have a case, our team at Monge & Associates will help you figure it out. First, we'll tell you if you have a case and how much your case is worth.
How long do I have to file a lawsuit?
In Georgia, the statute of limitations on a DUI is two years, meaning a prosecutor has two years to file formal charges.
However, it's often a good idea to file as soon as you know you have a case. The legal process can take some time, and you will probably want to receive the compensation you deserve as soon as possible.
However, you can file anytime within those two years.
How much does it cost to hire a Monge & Associates attorney?
The lawyers at Monge & Associates get paid a contingency fee, which is a portion of the payout you receive upon winning your settlement.
If we don't win your case, we don't get paid. So, no money will come out of your pocket!
What if I can't afford an attorney?
After paying to fix the damages resulting from an accident, it's natural to worry about money.
However, Monge & Associates attorneys work on a contingency fee basis, which means they get paid a portion of the settlement you receive.
So if we don't win your case, you don't owe us anything.
Will my case go to trial?
Not necessarily! In many instances, these cases are settled outside of a trial. Your Monge & Associates attorney will contact the other party and their lawyer and help you negotiate a settlement.
It's also possible that your case may have a motion filed, which can dismiss all or parts of the case.
What kind of compensation can I receive?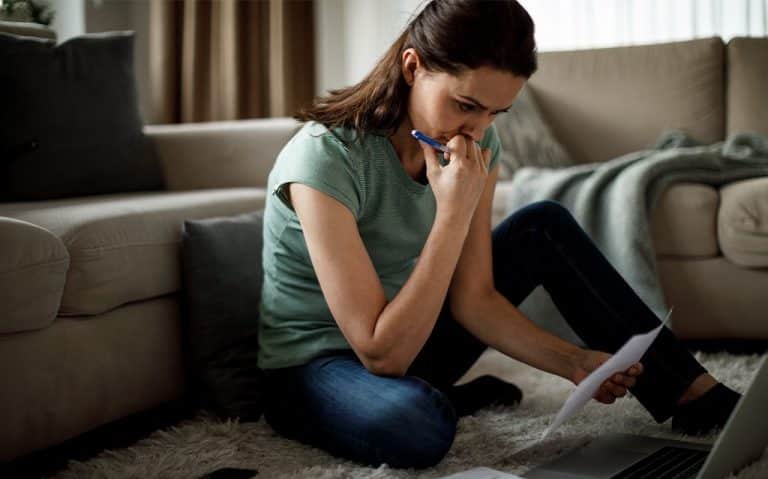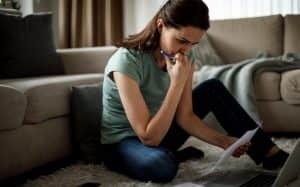 The goal of any suit is to get you compensation for all damages from the accident. Some types of damages are easy to see, such as vehicular or property damage, or the injuries you and/or passengers sustained.
However, a lawyer can help you determine if there are other damages you may receive.
For example, if your injuries forced you to take time off work to recover, you may be able to get compensation for the wages you lost. There is also a formula that attorneys can use to calculate pain and suffering damages.
No amount of money will compensate for the suffering you experienced, but it can give you some comfort and compensation while you recover.
The legal system uses a formula that involves multiplying damages by a number between one and five, depending on the severity of your injuries.
Your Monge & Associates attorney can help you figure out what compensation you are entitled to, as well as how much you may be able to receive.
How long will the legal process take?
The length of the process varies from case to case. But generally, the less money at stake and the more issues you can resolve before the trial, the quicker things will move along. 
Here are the main steps involved in a drunk driving lawsuit:
A complaint is filed, which is a legal document declaring the claims that the plaintiff (the one doing the suing) has against the defendant (the one being sued). The complaint is usually accompanied by a summons, which is an order to appear before a judge.
The civil action must be commenced in one of two ways, depending on where it was filed. In some states and in a federal court, filing the complaint and summons will initiate the action. In other states, the paperwork must be served. Georgia is one of the states where papers must be served.
The defendant has a certain amount of time to answer the complaint. This answer lays out any portions of the complaint that the defendant admits to, what defenses they have, and if they have claims against the plaintiff or other parties.
The court can enter a default judgment if the defendant doesn't answer. If they do respond and they have a counterclaim against the plaintiff or name a third party, the plaintiff and/or the third party also have a certain amount of time to answer.
The parties involved in the suit exchange relevant documents and information in a process called discovery. This process can take three forms: written questions, which must be answered under oath, document production, or depositions, which are sworn statements taken in front of a court reporter or other court officer. A deposition statement must be formally transcribed.
It's possible that a settlement may be reached between the parties. Usually, the court is either involved informally or not involved at all. There are a few options, such as negotiation and mediation, where a neutral third party helps the plaintiff and defendant come to an agreement.
One or both parties may try to get rid of the case or portions of it by filing motions. These motions usually intend to show that the issues are not in dispute for one reason or another.
If no agreement is reached, either by settling or filing motions, the case will go to trial.
These steps take some time, and how long they take can vary depending on who is involved. Your Monge & Associates attorney can help guide you through the process and ensure you understand the steps and the timeline.
Being involved in a car accident is scary. It's even worse to be involved in a car accident with a driver who was knowingly intoxicated and violating the law. It's impossible to make up for the pain, suffering, and lost time from a car accident. However, a personal injury lawsuit may  help repay your medical bills and vehicle repair bills.
Call our team of experienced attorneys at Monge & Associates today to get help with your drunk driving injury lawsuit.
Call to find out how much winning your case is worth.

800-421-0174