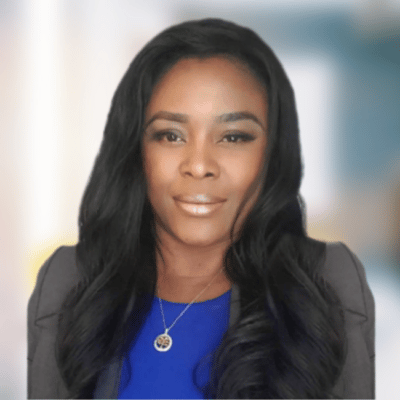 Twila Harris
ATTORNEY
Twila Harris grew up in Ann Arbor Michigan and Decatur GA. Her family moved to the south when she was 5, moved back home at 13, and then back to the South at 17 years old. She studied BBA  at Georgia State University and got her JD from the University of Tennessee College of Law.
In my professional life, I'm most proud of preventing an unwarranted adoption that brought a young child home from another state in the northern Midwest region and back with his father here in Georgia.
My most unexpected accomplishment was securing 150K for clients who did not treat beyond the hospital.
– Twila Harris
I was raised with an older brother who is 8 years older so it was much like being an only child. I My father is the biggest influence in my life – always a hard worker. Kind, caring, and giving. Always supported me and my dreams and still does.
My biggest hope is to make a difference in the people's lives I touch.
The most important lesson I've learned is to give myself a break when things don't go as planned. Expectations are killers to the spirit. Do the best I can every day…no matter the obstacles and be content with the outcome.
I have two beautiful and intelligent bonus daughters aged 11 years old (going on 18 😊) and 19 years old.
I enjoy arts and crafts, problem-solving games, and travel. My future plans include going to Hang Gliding, traveling more, and investing in Real Estate.
I am a member of the following associations:
Georgia Association of Criminal Defense Lawyers (Regular Member),
Association of Trial Lawyers of America.
Admitted to Practice before the Georgia Supreme Court and Georgia Court of Appeals.
Call to find out how much winning your case is worth.

800-421-0174