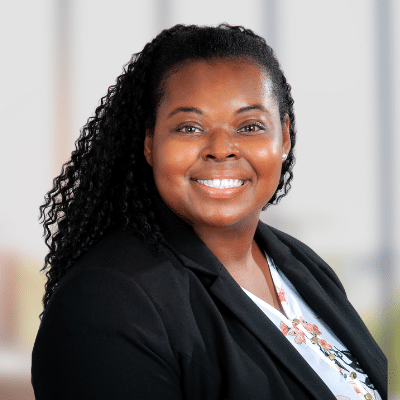 Cierra Geter
ATTORNEY
Cierra Geter is a Bachelor of Science from the University of South Carolina. She is also a Criminal Justice major and graduated with Cum Laude distinction. She got her JD from Western Michigan University Cooley Law School in 2013.
It is a privilege for me to be able to help my clients with great settlements/verdicts and to assist them in this horrible time period in their life. Recently I won a DUI Policy Tender for a client that received no medical treatment.
My greatest hope is to make a difference and to continue to be a voice for the voiceless.
– Cierra Geter
Over the years, I've learned that failure is subjective, there is always a new opportunity and another day to overcome obstacles, and the only failure is giving up.
I'm from a very small town in South Carolina, where there are only two traffic lights. We just got a Burger King. LOL. My family is a small unit, and we are all very close.
The biggest influence in my life is my nephew, Jordan. Jordan was born with Autism, and he has taught me patience, being more understanding and aware of the human condition and complexes. My family, friends, and books have shaped my life in a big way. The best thing that ever happened to me is my family and meeting friends that have turned into family.
in my spare time, I love to travel, find new hiking/walking trails, and discover new books to enjoy. Whenever the opportunity arises, I would love to do more traveling and discover the world.
Professional associations Cierra is part of:
Georgia Trial Lawyers Association
The National Black Lawyers 40 under 40
Elite Lawyers
Call to find out how much winning your case is worth.

800-421-0174