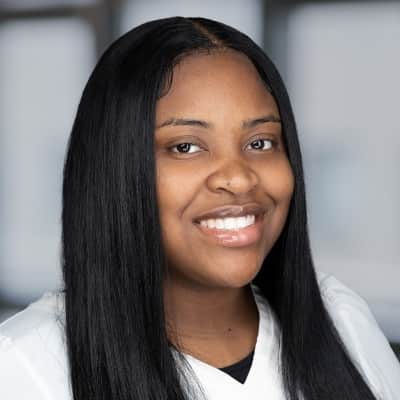 Jazzell Carter
ATTORNEY
A native of San Diego, California with a passion to serve. Jazzell Carter attended Alabama A & M University where she obtained her bachelor's degree in Political Science. After graduating, Jazzell ultimately accepted her calling into the legal profession and went on to obtain her Juris Doctor from Cumberland School of Law, Samford University, in Birmingham, AL.
Bringing closure to clients who have experienced trauma brings me peace of mind. In one of my most memorable experiences, I remember resolving a daycare case for a client who had broken his leg – really put a smile on her face as the client's mother thought that the case was a lost cause due to her previous encounters with other attorneys.
I grew up with three siblings – two brothers, and one sister. My grandmother was and still is a constant light in my life. She's so positive and motivates me to keep going through any storm.
My greatest hope is to make a difference in the lives of a few before I leave this earth.
– Jazzell Carter
I strongly believe in always pushing forward in the face of adversity. There will be peaks and valleys throughout your life, focus more on what you can learn coming out of the situation. That's what matters most.
While I'm not working I enjoy trying new food spots and traveling the world. I will love to travel to all 57 countries before the age of 35.
My professional affiliations include the Georgia Association of Black Women Attorneys.
Call to find out how much winning your case is worth.

800-421-0174