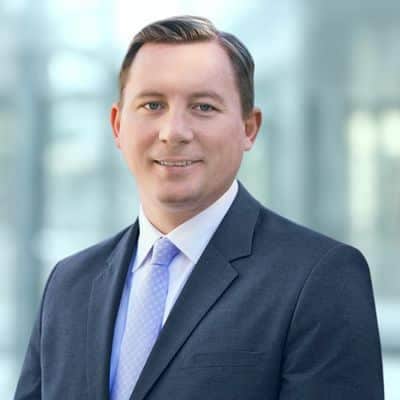 Dustin T. Rosser
ATTORNEY
Dustin T. Rosser attended North Carolina State University and majored in Political Science. He earned his JD from New England Law – Boston in 2008.
My two greatest satisfactions in my career are – trying tough cases for my clients when there are liability issues or damages issues, and obtaining verdicts or settlements for clients who are truly injured. I was recently able to get a client a $100,000 jury verdict on State Farm's $0 offer.
I want to ascend to the top of my profession and try cases that make a difference.
Work hard, be humble, be kind, fight when necessary, and good things will happen
– Dustin T. Rosser
I grew up in Lynchburg, Virginia (a small town) to a young single mom that worked very hard every day so I could go to college. My mom will always remain the biggest influence in my life. She became a single mother while still a senior in High School. Despite the challenges that come with those circumstances, she worked her way out of the trailer park, provided a stable environment for me, paid for my undergraduate education and now owns a restaurant in my hometown. I am the oldest of two brothers and two sisters.
The best thing that has ever happened to me is the conception and birth of my Son Holden. We tried for a long time and had to go through the full IVF procedure. Our miracle baby is now 8 months!
If I were to think about the worst thing to have happened to me, I would say I have been blessed, but I hate to see injustices occur to good people.
In my spare time, I love to
Hang with the family
Go to N.C. State football games
Go to bourbon/beer festivals
Travel
I would like to travel more and see how the rest of the world lives.
Professional associations I am an active member of:
Virginia Trial Lawyers Association (VTLA)
Call to find out how much winning your case is worth.

800-421-0174