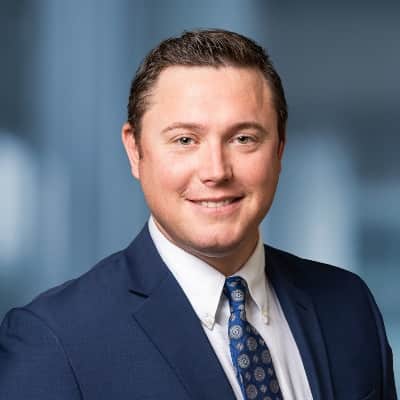 Colin Snow
ATTORNEY
Colin Snow attended Georgia Southern University and majored in Business Administration/Sports Management. He earned his JD from Charleston School of Law in 2015
I once represented a friend of mine and his wife in a car wreck. The money was enough to allow his family to qualify for purchasing a home. I also obtained a $200,000.00 recovery for a client with less than $500 in property damage without any punitive where the client had a pre-existing medical history. I was able to create enough of a question with regard to the client's neck fusion to get a much larger payout than expected pre-suit.
"I love the fact that we are afforded the unique opportunity to change people's lives for the better."
– Colin Snow
I grew up in Alpharetta, GA where sports drove all of our family activities. Between my sister's soccer and my baseball, there was rarely a free weekend. My mother was a teacher for over 30 years and taught every grade between Kindergarten and 12th My dad held a high-ranked position in several international corporations and spent a lot of time on the road. But he always made time for family. Life was busy, but we were busier!
There are many things that have happened in my life. Both good and bad. I don't want to give examples because life is ever-changing and to put it in writing seems to set the bar for more to come. By stating the "best thing," I feel like it makes all other items seem less important. By stating the "worst thing," invites life to throw more your way.
In my spare time, I love to go Surf Fishing. It has become a major passion of mine to target big game from the beach. Someday, I want to go on a cage dive with a great white shark.
Currently, I am an active member of the Young Lawyer's Division.
Call to find out how much winning your case is worth.

800-421-0174