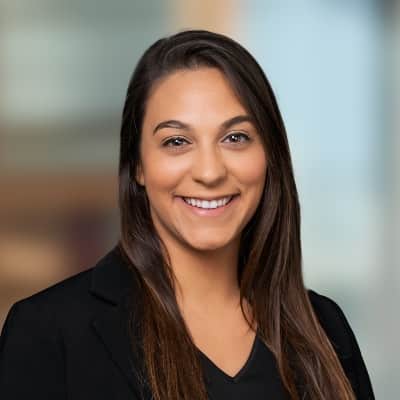 Colette Farhat
ATTORNEY
Colette Farhat was born and raised in Philadelphia, PA. She did her undergrad at Stevenson University and graduated with a bachelor's degree in criminal justice in 2015. She earned her JD from the Charleston School of Law in 2019.
I am proud to be able to help our clients with their injury cases no matter how big or small. That we can be there for them to answer any questions and help them through a sometimes confusing and frustrating process.
I hope to help as many people as I can throughout the life of my career.
– Colette Farhat
The most important lesson I've learned in my short life is not to take things too personally; a good balance in life is essential in the legal field.
My parents have been the biggest influence in my life. They've been the best role models growing up on how to act/live life and also sometimes on what not to do or how to handle negative situations. I grew up with one sister and no pets. My sister and I used to spend our summers traveling overseas to Lebanon where my family is from.
I am proud to be part of opening up the Monge & Associates Charleston branch office.
An experience that has been both good and bad for me is getting robbed on a tour bus in South Africa during a study abroad trip during my undergrad days. Bad thing: because it cut our 5-week trip short. Good thing: I made some of the best friendships from that trip to this day and I was able to intern in Philadelphia with a Judge which led me to decide to go to law school and become an attorney.
I like to go to the gym and be outside as much as possible. I want to travel more during my life. I'd like to travel to as many countries and cities as possible.
I'm an active member of the Charleston County Bar Association.
Call to find out how much winning your case is worth.

800-421-0174