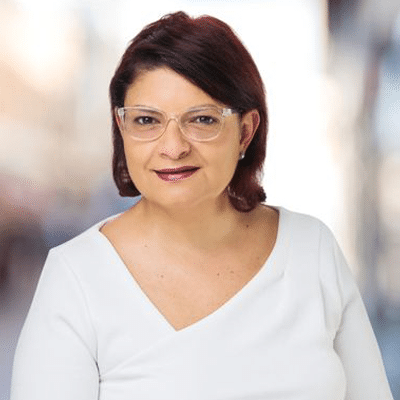 Claribel Rosado Padilla
ATTORNEY
Claribel Rosado Padilla graduated from New York University where her major was English with a specialization in writing. She attended the Benjamin N. Cardozo, School of Law where she received her JD in 1997.
As a lawyer, I am proud of my ability to practice in different jurisdictions and areas of law.
I was recently able to help a client get her closing documents processed after she had been waiting months for her indemnity check because no one wanted to deal with the issues her case involved. She was so grateful when we completed her case and even said I was an angel. That is why I do what I do.
My greatest hope is to be successful and by that I mean, succeeding in getting my clients results that they are happy with.
The main lesson I've learned in life is to be kind to others – You never know what is going on in their lives. Give them the benefit of the doubt.
I grew up in a low-income household and lived with my grandmother, brother, mother, and alcoholic father. My grandmother was a very strong, no-nonsense, independent woman. My dad eventually left us when I was young leading my mother to do whatever necessary to provide for my brother and I. She is the biggest influence in my life and inspired me to start working at a young age and served as continual motivation for my current success.
I love to spend time with my 15-year-old son, he is the best thing that has happened to me. My greatest hope in life is that he is happy, productive, positive, successful, considerate, humble, faithful, and knows that he is loved.
It is a goal of mine to spend more time painting and maybe even write a book.
Call to find out how much winning your case is worth.

800-421-0174