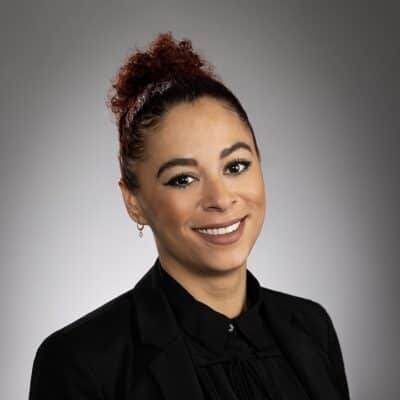 Asya-Lorrene Morgan
ATTORNEY
Asya-Lorrene Morgan graduated from Georgia State University with a major in Sociology and Political Science as a minor. She attended the Mercer University School of Law where she received her JD in 2018.
The moments I'm most proud of in my career include:
Drafted a law- HB 188- Mariam's Law. The story was covered in the AJC and I was interviewed for my role.
Law Review Article- AI Ethical Complications in Patent Drafting
Represented my best friend against her abusive ex-partner and obtained the longest MLB suspension under the domestic violence policy at that time. It was covered by The Athletic in an article. (Alexis Blackburn v. Sam Dyson)
One recent case that came as a pleasant surprise to the client – MSJ upheld by Appellate Court in premise case; Westmoreland v. Walgreens.
I'll never forget when one of my best friends, Mariam Abdulrab, was kidnapped and murdered, which sparked the Mariam's Law initiative. For me, the whole thing has been one of the most bittersweet experiences of my life.
Making a difference in the lives of everyday people is my greatest hope in life. It's been a lifelong lesson of kindness and hard work for me.
As a kid, I lived in Gwinnett County, South GA with my single mom and a younger brother. My mom made sure I took part in every activity/ sport possible to help me grow as a well-rounded individual. I was a concertmaster violinist, a black belt in Taekwondo, AAU basketball, travel fast-pitch softball, track and field, church youth group, etc.
My mother has been the biggest and strongest influence in my life. She's tough and doesn't shy away from mistakes. From a young age, she instilled a strong work ethic and a thirst for knowledge in my brother and me. Besides mom, the people I look up to most are Justice Ruth Bader-Ginsburg and Gloria Allred.
I also practice women's rights advocacy, kayaking, and hiking with my cane corso in my spare time. I dream of traveling to all the continents!
It is my deepest desire to advance the laws on behalf of all victims, especially women, and children.
I am a member of the following professional associations:
Call to find out how much winning your case is worth.

800-421-0174